Shopping Cart
Your Cart is Empty
Thank you for your business!
You should be receiving an order confirmation from Paypal shortly.
Exit Shopping Cart
French Drainage Call: William 07927275538
French drains are primarily used to prevent ground and surface water from penetrating or damaging building foundations. Alternatively, French drains may be used to distribute water, such as a septic drain field at the outlet of a typical septic tank sewage treatment system. French drains are also used behind retaining walls to relieve ground water pressure most of all gardens.
French Drainage Designed for Water diversion in Gardens and diversion away from basements.
You may have a drainage problem around your home if the basement is wet, the garden is flooded periodically, water ponds on your lawn for long periods after a rain, or trees, shrubs and other plants growpoorly
We can provide a variety of drainage correction solutions to stabilize your foundation and stop erosion.
An Introduction to Garden Drainage
Good drainage in the landscape is as important as proper irrigation. Too much water in landscaped Garden areas can result in numerous plant diseases and can even kill sensitive plants like expensive evergreens. Overly wet turf areas are prone to soil compaction and scarring from footprints and mowing equipment.
In addition, drainage around buildings is important to prevent leaks and moisture intrusion into building foundations and walls.
Drainage systems can use a variety of techniques to remove unwanted water from an area, whether on a residential, commercial, or golf course site.
DECKING DESIGN Surface Drainage Systems
Surface drainage systems aim to collect excess surface water from hardscaping, planter beds,Gardens and specific turf areas where water tends to collect. Water enters a surface drainage system through catch basins and piping, which have a sump area that collects debris to prevent clogging of the piping.
Driveway Drainage Systems
Two typical bedding methods, one for each type of pipe, are illustrated opposite. There are numerous 'classes' of bedding for drainage, designed to suit all sorts of ground conditions, pipe types and anticipated loadings. Each class is identified by a different letter.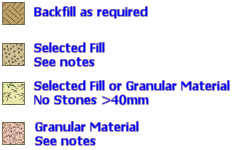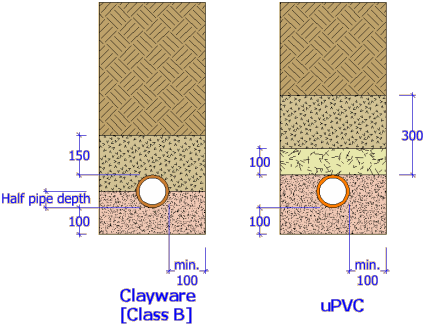 we have been listed under the following titles near Glasgow, north Lanarkshire, south Lanarkshire,Lanark,clyde valley, motherwell, hamilton, Renfrewshire, wishaw, Ayrshire, Eastkilbride,Coatbridge,Livingston,Peebles,Falkirk, - Decking joinery ideas - garden decking - patio decking joiners- timber decking joiners- Landscape gardening - landscape-balmore- Dunbarton-gardeners - gardening landscape - garden landscaping -livingston-bathgate-stirling-dumbarton- garden landscape - landscapers - garden improvements - driveways - paver contractors - garden fencing - garden fence - patio - patio decking - decking patio - pond features - decking installers - garden services - garden designer-bradstone paving-marshalls paver-balustrade handrail-east kilbride-decking glasgow-decking in glasgow-sheds-summerhouse-summer houses-cumbernauld-stirling-Dunbartonshire. great prices on all and landscaping.Balmore,block paving,groundworks,ground stabilising, driveways,east ,area ,dunbartonshire,Giffnock,Clydebank,Erskine,Bellshill,Auchinloch,Greenock,Helensburgh
/